Are you tired of feeling like your voice isn't being heard? Do you struggle to effectively communicate your ideas and opinions in academic settings?
Either way, mastering argumentative essay writing skills is essential for success.
Not only does it allow you to articulate and defend your ideas effectively. But it also improves critical thinking, analysis, and research skills.
In this blog, we'll explore the importance of argumentative writing skills, and strategies for improving them.
So, let's dive into it!

Develop Critical Thinking Skills
Critical thinking is a fundamental skill that is highly valued in higher education. Argumentative writing is an excellent way to develop this skill. 
When writing an argumentative essay, students are required to engage with a topic in a rigorous and analytical manner.
They must examine the evidence and arguments for and against their position, and assess the validity and reliability of sources. It ultimately makes a persuasive case for their perspective.
Through this process, students are forced to think critically and analytically about complex issues. 
They must evaluate the strengths and weaknesses of different arguments and assess the credibility of different sources. This helps them to develop their critical thinking skills, which are essential for success in higher education and beyond.

Develop Research Skills
Argumentative essay writing requires students to conduct thorough research on a given topic. This process can be an excellent opportunity for students to develop their research skills, which are crucial in higher education and beyond.
To write a strong argumentative essay, students must conduct research from a variety of sources. It includes academic journals, books, and credible websites. 
Through this process, students develop their ability to identify and evaluate high-quality sources of information. 
They learn the importance of credible and reliable sources, which is an essential for conducting research in any field.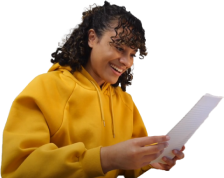 Paper Due? Why Suffer? That's our Job!
Communicate Effectively
In an argumentative essay, students are required to articulate a clear and concise position on a topic. They have to support their arguments with evidence, and respond to potential counterarguments. 
This process can help students to develop their ability to communicate their ideas effectively.
Through argumentative essay writing, students learn how to structure their ideas in a logical and organized manner. They also learn how to write clearly and concisely, using appropriate language and tone. 
These skills are essential for effective communication in any academic or professional setting.

Develops Persuasive Skills
Another important skill that argumentative essay writing can enhance is persuasive skills. Students are required to make a persuasive case for their position, using evidence and logical arguments.
Through this process, students learn how to use persuasive language and persuade others to accept their point of view. 
They learn how to anticipate and address counterarguments, and how to use evidence effectively to support their arguments. 
These skills are essential for success in any field where persuasion is important, such as law, politics, or marketing.

Builds Confidence
Argumentative essay writing can also help students to build confidence in their ability to express their ideas and make persuasive arguments. 
It engages students in the process of researching and presenting arguments. This makes them more confident in their ability to tackle complex issues and communicate their ideas effectively.
Moreover, receiving feedback on their arguments can help students to engage in constructive criticism. By learning from feedback, students can become more effective writers and advocates for their ideas.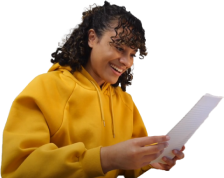 Tough Essay Due? Hire Tough Writers!
Teaches Problem-Solving Skills
In order to craft a persuasive argument, students must engage in research, analyze, and identify potential solutions to a problem.
This process can help students to develop their ability to identify problems and come up with effective solutions. It also encourages students to think critically and consider alternative perspectives before arriving at a conclusion.
Preparing for Future Academic Work
In many college and university courses, argumentative writing is a common form of assessment. 
By developing strong argumentative writing skills, students can better prepare themselves for the demands of higher education.
Furthermore, choosing the right type of argument prepares students for the rigors of graduate school where critical thinking and communication are essential skills.
In conclusion, argumentative essay writing skills are essential for success in higher education and the broader job market. 
They enable students to develop critical thinking skills, research skills, and the ability to communicate effectively. 
By improving their argumentative essay writing skills, students can enhance their academic and professional prospects.
Need a helping hand with your argumentative essays? Discover our specialized argumentative essay writing service.
Our team of experienced writers can provide guidance and support to help you develop winning argumentative essays.
Place an order with the legitimate essay writing service today!