Are you a student or researcher who has ever felt overwhelmed by the prospect of conducting a literature review?
You're not alone!
Literature reviews are an essential part of any research and thesis writing. But many struggle to grasp the most effective strategies for organizing and analyzing sources.
Fear not, for in this blog post, we will look into the literature review process. We will equip you with practical and engaging strategies to make this task easier.
So, without further ado let's jump right into it!

Strategy 1: Define Your Research Question
Before diving into the vast sea of literature, a crucial step is to define your research question clearly. This helps you establish the boundaries of your literature review and ensures that you stay focused on your objective. 
Let's consider an example:

Strategy 2: Know Your Research Objectives and Scope
It's crucial to clearly define your research objectives and scope before starting literature search. 
Ask yourself the following questions:
What specific research questions am I trying to answer?

What aspects of the topic will I be focusing on?

What time period and geographical area will my review cover?

Strategy 3: Conduct a Systematic Search
To build a comprehensive literature review, it's essential to conduct a systematic search across various sources. Take advantage of online databases and platforms that house vast repositories of academic literature. 
Some popular platforms for literature reviews include:
Strategy 4: Formulate Search Queries
To conduct an effective literature review, it's crucial to craft well-defined search queries. Using relevant keywords and Boolean operators can help you narrow down the search results and find the most pertinent sources.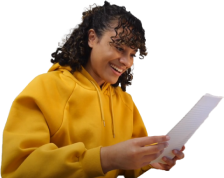 Paper Due? Why Suffer? That's our Job!
Strategy 5: Create a Conceptual Framework or Mind Map
To better understand the relationships between different sources, consider creating a conceptual framework or a mind map. This visual representation can help you explore various concepts related to:
Decoding and language comprehension

Reading comprehension

Word recognition

The simple view of reading
By using a conceptual framework or mind map, you can identify key themes, connections, and gaps in the existing literature on these topics.

Strategy 6: Identifying Contradictory Studies
A crucial aspect of a literature review is acknowledging and addressing contradictory findings. This demonstrates your understanding of the topic's complexity and allows you to present a balanced analysis.

Strategy 7: Avoid Bias and Provide Balanced Critique

Maintain objectivity in your literature review by acknowledging the strengths and weaknesses of the studies you cite. Be cautious of any potential bias in the sources and ensure your review is balanced and fair.

Strategy 8: Chronological vs. Thematic Organization

When structuring your literature review, consider whether a chronological or thematic approach is more suitable. 
A chronological organization arranges sources based on their publication dates. 

The thematic organization groups sources according to common themes or concepts.

Strategy 9: Integrate Primary and Secondary Sources

Incorporating both primary and secondary sources can add depth and authenticity to your literature review. 
Primary sources include original research studies. 
Secondary sources encompass reviews and meta-analyses that compile and analyze existing research.

Strategy 10: The Narrative Approach 

Don't shy away from adopting a narrative approach in your literature review. Weave a compelling story, linking the studies together to present a coherent account of the existing literature.
Example: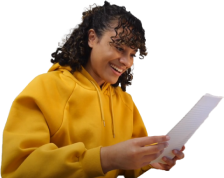 Tough Essay Due? Hire Tough Writers!
Strategy 11: Use Data Analysis Software
If your literature review involves analyzing large datasets or conducting systematic reviews, consider using data analysis software like NVivo or Dedoose. These tools can assist in qualitative and quantitative analysis, making the process more efficient and accurate.

Strategy 12: Use Citation Management Tools
As your list of sources grows, it becomes crucial to keep everything organized. Citation management tools like EndNote, Mendeley, and Zotero can be immensely helpful in this regard. These tools allow you to save, organize, and cite sources efficiently.

You can use these tools for different types of citations and referencing styles. 

Strategy 13: Keep Detailed Annotations and Summaries

As you read through each source, take meticulous notes, and summarize the key findings, methodology, and insights. Detailed annotations will prove invaluable during the writing process, helping you reference sources accurately and succinctly.

Example: 
In conclusion, the literature review process need not be an overwhelming task. By following these strategies and utilizing tools designed to facilitate the process, you can analyze sources with confidence. 
Remember, the literature review is a journey of discovery, and with the right tools at your disposal, you can navigate it with ease.
If you face any challenges during the literature review, our professional writing service is here to assist you. Our team of proficient writers is available 24/7, offering guidance and support to ensure the success of your literature review.
Don't hesitate to contact us for professional assistance in conducting your literature review!
Request write my thesis today to get started!