Are you struggling to keep up with the demands of modern thesis writing?

Thesis writing is a pivotal milestone in every student's academic journey, signifying a deep dive into research and scholarly exploration. In today's digital era, technology has transformed this process by offering tools & resources to elevate the efficiency of thesis writing.
In this blog post, we will talk about the significant impact of technology on modern thesis writing. We will explore a range of tech-driven tools and resources that can empower students to succeed in their academic pursuits.
So let's start!

Digital Research and Information Gathering
In this digital age, researchers no longer have to be bound by the limitations of physical libraries. Let's dive into some of the exciting ways modern technology has revolutionized the research process:
Online Databases and Libraries: Access a treasure trove of academic papers, journals, and books through prominent platforms like:

JSTOR: Explore a vast collection of scholarly literature across various disciplines, spanning decades of research.

Google Scholar: Utilize Google's powerful search engine to find scholarly articles, theses, books, and conference papers from diverse sources.

PubMed: Specializing in biomedical and life sciences, PubMed offers a comprehensive repository of peer-reviewed research.

Reference Management Software: Say goodbye to the stress of organizing references and citations manually. Welcome the convenience of tools like:

Zotero: A user-friendly, open-source platform that helps you collect, organize, cite, and share research materials effortlessly.

Mendeley: Seamlessly manage references, generate citations, and collaborate with peers in a well-organized digital environment.

EndNote: A popular reference manager that simplifies citing sources in your thesis and ensures consistency in various citation styles.
Writing and Editing Tools
Gone are the days of handwritten drafts and manual editing. Here are some incredible writing and editing tools that will make your academic journey smoother and more enjoyable:
Word Processors: Modern word processors like Microsoft Word, Google Docs, and LibreOffice provide features that simplify the writing and editing process. 

Collaborative Editing: Seamlessly collaborate with peers and supervisors, making feedback and revisions a breeze.

Version Tracking: Keep track of changes in your document and revert to previous versions when needed.

Grammar and Plagiarism Checkers: Say hello to your virtual writing assistants - Grammarly and Turnitin:

Grammarly: Eliminate pesky grammatical errors and polish your writing to perfection with real-time suggestions.

Turnitin: Ensure academic integrity by scanning your work for unintentional plagiarism, giving you peace of mind before submission.

Productivity Tools: Stay on top of your thesis writing game with these time management apps:

Trello: Organize your research, outline, and writing tasks on virtual boards, boosting your productivity and keeping you on track.

Asana: Collaborate with your thesis team, assign tasks, and set deadlines to ensure a smooth and efficient writing process.

Todoist: Create task lists, prioritize assignments, and receive reminders to conquer your thesis goals like a pro.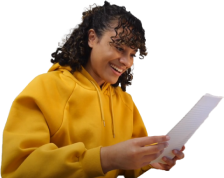 Tough Essay Due? Hire Tough Writers!
Data Analysis and Visualization
Data collection and analysis forms the backbone of any research endeavor, providing valuable insights and supporting conclusions. Let's explore some of the most popular platforms and tools available to researchers:

Statistical Software
SPSS (Statistical Package for the Social Sciences): Widely used in social sciences and beyond. SPSS facilitates data analysis, hypothesis testing, and advanced statistical modeling.

R: An open-source programming language, R, provides a versatile environment for statistical computing and graphics. It is ideal for complex data analysis tasks.

Stata: Stata enables researchers to perform data manipulation, statistical analysis, and data visualization effortlessly.

Data Visualization Tools
Tableau: This powerful data visualization tool allows researchers to create interactive dashboards, charts, and maps.

Microsoft Excel: Excel offers basic data visualization capabilities, accessible to a wide range of users for simple chart creation and analysis.

Plotly: A web-based platform, Plotly, provides interactive visualizations and charts that can be easily embedded in presentations and reports.

D3.js: A JavaScript library, D3.js, allows for custom data visualization creations. It empowers researchers to design unique and engaging visual representations.

Collaboration and Communication
In this portion, we will investigate communication platforms suitable for academic research collaboration to achieve successful thesis completion.
Online Collaboration Platforms
Slack: Facilitates real-time communication and file sharing, enabling seamless collaboration among students and researchers.

Microsoft Teams: Offers integrated chat, video conferencing, and document collaboration, streamlining teamwork on thesis projects.

Google Workspace: Provides a suite of productivity tools like Google Docs, Sheets, and Drive. It allows for simultaneous editing and easy sharing of research materials.

Virtual Meetings and Conferencing 
Zoom: A popular video conferencing tool that enables remote thesis committee meetings, virtual presentations, and collaborative discussions.

WebEx: Cisco WebEx allows for secure virtual meetings and webinars, ensuring smooth interactions during the thesis writing process.

GoToMeeting: Offers easy-to-use video conferencing and screen-sharing features, ideal for thesis committee presentations and research updates.

Skype: Although primarily known for personal use, Skype can also be utilized for virtual thesis-related meetings and discussions.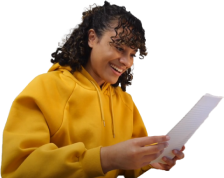 Paper Due? Why Suffer? That's our Job!
Writing Support and Online Communities
Online communities and writing support are integral components of academic research and thesis writing, providing valuable contributions to the process. Here's a concise overview.
Writing Centers and Tutoring Services: Many educational institutions offer online writing centers and tutoring services. They provide guidance and support for thesis writers at various stages of their research and writing journey.
Online Thesis Writing Communities: Participate in online forums where aspiring researchers can interact, share ideas and seek advice from peers.

To Sum it Up!
Technology has revolutionized modern thesis writing by offering a range of powerful tools & resources to enhance the research process. From digital databases to data analysis tools and collaborative platforms, you now have unprecedented access to resources.
We know that the thesis writing journey can be challenging, and that's why we are here to offer our support. Whether you encounter challenges with citation intricacies or need personalized assistance, our expert writing service is ready to assist. 
Don't hesitate to reach out to us for personalized assistance and support! 
Contact us and buy thesis now!

As a Digital Content Strategist, Nova Allison has eight years of experience in writing both technical and scientific content. With a focus on developing online content plans that engage audiences, Nova strives to write pieces that are not only informative but captivating as well.
As a Digital Content Strategist, Nova Allison has eight years of experience in writing both technical and scientific content. With a focus on developing online content plans that engage audiences, Nova strives to write pieces that are not only informative but captivating as well.