Academic writing demands precision, integrity, and adherence to established guidelines. The APA style is one such standard widely used in academic and professional writing.
APA ensures uniformity, clarity, and credibility in scholarly works. However, navigating through the intricate rules of APA citation and formatting can be challenging and time-consuming.
But there is a solution!
In this blog, we will explore some citation and formatting tools for APA format and how you can use them to make the process easier and more accurate. So let's get into it!
Citation Management Tools You Can Use
Several citation management tools are available to help you with APA formatting. Here are some popular ones:

Zotero: A free, open-source tool that enables users to collect, organize, cite, and share research sources. It seamlessly integrates with word processors to generate citations in APA format.
Mendeley: A widely used reference manager that allows you to create personalized libraries, collaborate with others, and automatically generate APA citations.
EndNote: A powerful reference management software that simplifies citation and referencing tasks. Suitable for individual researchers and institutions.
Although these are the popular ones, there are countless other tools that can efficiently manage your APA citations and references. You can also find any online tools or even use built-in citation management in your word-processing program.
How to Utilize Citation Management Tools?
Citation management tools can be a game-changer when it comes to effectively managing references and adhering to APA format. 
Here is how you can make the most from citation management programs:
Begin by selecting a citation management tool that aligns with your research needs and preferences. Consider factors such as platform compatibility, user interface, collaboration features, and pricing options. Most popular tools offer free versions with almost complete functionality, so you don't need to invest your money to get your work done.

Choose Your Preferred Style (APA 7th)
All citation management tools offer several style options. Choose APA 7th edition, as it is the latest set of guidelines updated by the American Psychological Association.

Add Citations Along the Way
Whenever you find a journal article, book, research, or any other material that you can include in your paper, you can save it in your citations. Your program will automatically format it correctly in APA. 

As you cite sources throughout your document, your citation management tool will compile the reference list automatically. 
Add Citations and Reference List to Your Word Document
Finally, you can import or copy-paste the citations and references compiled by your citation manager to your Word document.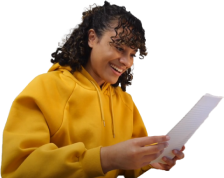 Paper Due? Why Suffer? That's our Job!
Why Should You Use Tools for Citation and Referencing?
With the increasing volume of research and information available, utilizing citation and formatting tools for APA has become indispensable. Manual citation formatting involves numerous dangers that can negatively impact the quality and credibility of your work. 
With the APA format's intricate guidelines and specific rules for in-text citations and references, manual formatting leaves room for mistakes. For example, missing commas, incorrect italics, or inconsistent indentation. In the worst cases, it can lead to accidental plagiarism. 
Here's how citation and referencing tools can save you from these problems:
Citation management tools streamline the process of creating citations and building bibliographies. They automatically generate citations for different source types, saving you precious time.
These tools allow you to organize and manage your references efficiently, preventing citation errors and ensuring a well-structured reference list.
Human errors in citation formatting can be eliminated through the use of tools, reducing the risk of inaccuracies in your references.

Citation tools often support multiple citation styles, making it easier to switch between different formatting requirements.
Importance of Correct Citation Formatting in APA
Accurate citation formatting in APA style is not merely a formality; it plays a crucial role in scholarly writing for several reasons:
Properly citing the sources you use in your research demonstrates academic integrity and respect for the ideas of others. It allows readers to verify your claims and enhances the credibility of your work.
APA citation guidelines prevent unintentional plagiarism by providing clear rules for acknowledging the sources you consulted during your research.
Consistent and proper citation formatting enhances the readability of your work, allowing readers to easily locate the sources you've referenced.

Supporting Future Research 
By providing comprehensive and accurate citations, you contribute to the academic community. It enables others to build upon your work and facilitates further research.
To sum up, 
Using correct APA formatting is crucial for academic success, but it doesn't have to be so challenging task. Utilize the power of citation management tools to simplify your citation process. With these tools, make it easy to ensure accurate citations and formatting while maintaining consistency throughout your work. 
Don't have time to find the best tool to use? Don't worry, you've got back-up!
TheEssayWritingService.com is here to help. Our experienced and qualified APA paper writing service can assist you in crafting top-notch papers with impeccable citations and referencing. 
So don't let citation challenges hold you back. Reach out to our essay writing service today!