In today's world, there's a massive amount of information available, making it tough and time-consuming to manually create annotated bibliographies.
But don't worry!
Luckily, the digital age has given us many helpful tools to make this process easier and more efficient.
In this blog, we'll enlist the best tools and resources that will make you a pro at creating annotated bibliographies.
From powerful reference management software to easy-to-use online platforms, we've put together resources that caters to everyone's needs.
So, let's get started!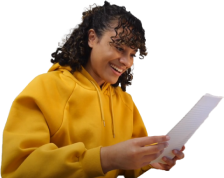 Tough Essay Due? Hire Tough Writers!
Top Tools for Annotated Bibliographies 
Creating annotated bibliographies is an essential skill in academia, as it demonstrates the depth and credibility of any research. 
To make this process smoother and more efficient, a variety of cutting-edge tools have emerged to curate well-structured annotated bibliographies.
Let's have a closer look at it!
Zotero 
Zotero is a game-changer when it comes to organizing your research and creating annotated bibliographies effortlessly. 
This powerful reference management software is a go-to tool for researchers and students who seek a seamless way to manage their sources and annotations.
Features and Benefits 
Zotero boasts an impressive array of features that make it a top choice for researchers worldwide. 
Some key features and benefits include:
Web Browser Integration: With Zotero's browser extension, you can easily save and organize sources while browsing the web. A simple click captures all the necessary citation details.
Centralized Library: Zotero acts as your personal research library, storing and organizing all your references in one place. Say goodbye to scattered PDFs and disorganized files!
Citation Styles Support: Whether you need APA, MLA, Chicago, or any other citation style, Zotero has you covered. It effortlessly formats your bibliography according to your chosen style.
Collaboration Made Easy: Zotero allows you to share your library with colleagues, making collaborative research projects a breeze.
Attachment Storage: You can attach PDFs, images, and other documents directly to your references, keeping all relevant materials in one location.
Notes and Tags: Zotero enables you to add notes and tags to your sources, making it simple to organize and categorize your research.
How to Use Zotero for Annotations 
Adding annotations to your sources with Zotero is simple and efficient. 
To annotate a reference, follow these steps:
In Zotero, select the reference you want to annotate from your library.
Right-click on the reference and choose "Add Note."
Write your annotation in the provided note field. You can include a summary, evaluation, and insights about the source's relevance to your research.
Save the note, and it will be attached to the selected reference in your library.
Mendeley 
Mendeley is a lifesaver for researchers, students, and academics, thanks to its powerful features and user-friendly interface. 
It is the go-to reference management tool for a seamless and organized research process.
Features and Benefits 
Mendeley is a popular reference management tool that offers a host of features designed to simplify your research process. 
Here are some key features and benefits of using Mendeley:
Reference Organization: Mendeley allows you to create your personal library where you can store and manage all your research papers, articles, and references in one place.
PDF Management: The tool extracts metadata from PDF files, making it easy to organize and search for documents. You can also highlight text and add notes directly to PDFs.
Collaboration and Sharing: Mendeley enables collaboration between peer reviews and academic publishing. You can share your research library with others, facilitating seamless teamwork on research projects.
Web Importer: With Mendeley's web importer, you can effortlessly import references from various academic databases and websites, saving time and effort.
Citation Styles Support: Mendeley supports a wide range of citation styles, ensuring your bibliography adheres to the required formatting guidelines.
Social Networking: The platform has a social aspect that allows you to connect with researchers and discover relevant articles based on your interests.
Annotating with Mendeley 
Mendeley makes annotating your sources straightforward. 
Here's how to add annotations to your references:
Open a PDF document within Mendeley or import your PDF into the library.
Use the highlight tool to mark important passages or add comments to specific sections.
To create a note, select the text you want to annotate and click on the "Add Note" option.
Write your annotation in the provided note field, including your thoughts, evaluations, and connections to your research.
Save the changes, and Mendeley will automatically sync your annotations with the cloud, ensuring they are accessible across devices.
EndNote 
EndNote is a powerful tool that helps researchers, academics, and students organize their references with ease. 
Its features and efficiency are unparalleled, making it a must-have for anyone who needs to keep track of their research. 
With EndNote, you can say goodbye to the hassles of manual citation formatting and focus on what's important: your research.
Features and Benefits 
EndNote offers a myriad of features and benefits that make it an indispensable asset in the realm of research:
Centralized Reference Library: EndNote serves as your personal research hub, allowing you to store, organize, and retrieve all your references from one place.
Compatibility and Integration: EndNote seamlessly integrates with popular word processing software, streamlining the process of inserting citations and generating bibliographies in your desired citation style.
Automated Citation Formatting: Say goodbye to the tedious task of manually formatting citations. EndNote automatically formats your bibliography according to your chosen citation style, saving you time and effort.
Unlimited Storage: Store and manage an unlimited number of references, PDFs, and supplementary files with EndNote's vast storage capacity.
Collaboration Made Simple: Collaborate with colleagues and peers, allowing seamless sharing and exchange of research materials and references.
Creating Annotations Using EndNote 
Adding annotations to your references in EndNote is an effective way to enrich your bibliography with insights and evaluations. 
Here's how you can create annotations using EndNote:
In your EndNote library, select the reference you want to annotate.
Right-click on the reference and choose "Edit Reference" to open the reference's details.
Locate the "Research Notes" section and add your annotations, providing summaries, assessments, and reflections on the source's relevance to your research.
Save your changes, and EndNote will automatically synchronize your annotations, making them accessible across your devices.
EasyBib
EasyBib is a web-based citation generator that streamlines the process of creating accurate citations in various formats. 
You can also use EasyBib to create a bibliography for your paper.
Overview of the Tool
EasyBib can help you create citations in a variety of styles, including MLA, APA, Chicago, and Turabian.
Here's an overview of what makes EasyBib stand out:
Simplicity and User-Friendly Interface: EasyBib lives up to its name by offering a simple and intuitive interface. Even if you're new to citation formatting, EasyBib guides you through the process step-by-step.
Wide Range of Citation Styles: From APA and MLA to Chicago and Harvard, EasyBib supports an extensive selection of citation styles to cater to diverse academic requirements.
Automatic Citation Generation: With EasyBib's advanced technology, you can automatically generate citations for books, websites, journal articles, and more. Just enter the necessary details, and EasyBib does the rest.
Storage and Organization: EasyBib allows you to save and organize your citations, making it convenient to access them whenever you need to cross-reference your sources.
Multiple Platforms: Use EasyBib on your computer or mobile device, ensuring you have access to your citations on the go.
Adding Annotations with EasyBib 
While EasyBib primarily focuses on generating citations, you can still add annotations to your references. 
Here's how you can do it:
After generating a citation with EasyBib, copy and paste the citation into your document.
Manually add your annotations after each citation, providing brief summaries, evaluations, and insights to assess the source's relevance to your research.
To keep your annotations organized, consider using a consistent format, such as indentation or bullet points.
Web-Based Resources for Annotated Bibliographies 
 When it comes to making annotated bibliographies, web-based resources are a game-changer. They provide researchers and students with a convenient and efficient way to organize their sources.
Let's take a look at the web-based resources for annotated bibliographies and see how they can make your research more efficient.
Diigo 
Diigo allows you to take your web browsing to the next level by seamlessly highlighting and annotating web pages.
It turns them into valuable resources for your academic tasks.
Highlighting and Annotating Web Pages 
Diigo's highlighting and annotation features are a game-changer for anyone conducting research or seeking to retain critical information from web pages. 
Here's how Diigo enhances your web browsing experience:
Highlighting: With Diigo's highlighting tool, you can mark important passages, quotes, or statistics directly on the web page. This helps you easily identify and revisit key information without the need for extensive note-taking.
Annotation: Diigo allows you to add notes and comments to the highlighted sections, offering a way to record your thoughts, ideas, and insights related to the content. This personalizes your interaction with the web page and creates a more meaningful research experience.
Tags and Labels: Diigo enables you to categorize your highlighted pages with tags and labels, making it simple to organize and retrieve your saved information based on different topics or subjects.
Organizing Sources with Diigo
Diigo's organizational prowess extends beyond simple highlighting and annotation. It offers a comprehensive system for managing and arranging your web sources:
Personal Library: All your highlighted and annotated web pages are saved in your Diigo library, creating a centralized repository of valuable sources accessible from anywhere.
Folders and Lists: Diigo allows you to create folders and lists to group related sources together, streamlining your research process and making it easy to access specific topics.
Search and Filter: With Diigo's search and filter features, finding specific sources or annotations within your library becomes a breeze, saving you time and effort.
Annotate.io 
Annotate.io is a dedicated platform that eliminates the complexities of traditional research by providing a seamless and efficient solution for annotating sources. 
It is a valuable tool for both researchers and students.
Specialized Tool for Annotated Bibliographies 
Annotate.io stands out as a tool meticulously designed to cater specifically to the needs of creating annotated bibliographies. 
Here's why Annotate.io is your go-to solution:
Annotated Bibliography Focus: Unlike generic reference management tools, Annotate.io centers its capabilities solely on crafting annotated bibliographies. It streamlines the process for a more focused and tailored experience.
Annotation Templates: Annotate.io offers pre-designed annotation templates for various citation styles, ensuring your annotations adhere to the required formatting guidelines.
Collaboration Features: Collaborate with peers and colleagues on your annotated bibliographies, allowing seamless sharing and feedback on your research.
Citation Importing: Annotate.io allows you to import references from various sources, making it effortless to build a comprehensive bibliography.
How to Use Annotate.io Effectively 
To make the most of Annotate.io's specialized features, follow these effective strategies:
Selecting the Right Template: You can choose the appropriate annotation template based on your citation style, ensuring uniformity and consistency in your annotations.
Organizing Annotations: Use Annotate.io's organizational features to categorize and group your annotations by themes, topics, or research sections.
Collaboration and Feedback: One can collaborate with others to gain valuable insights and feedback on an annotated bibliography, enhancing the quality of research.
Customizing Annotations: You can tailor your annotations to provide concise summaries, critical evaluations, and connections to your research, making them insightful and informative.
In conclusion, with these tools at your disposal, the time-consuming task of manually compiling annotated bibliographies is now a thing of the past. 
Use these resources to create well-structured, insightful bibliographies that add value to your academic work.
If you are looking for expert guidance and support in crafting exceptional annotated bibliographies, look no further than our expert writing service. 
We are here to help you take your research to the next level by letting our expert researchers handle the complexities of bibliography.
Contact our annotated bibliography writing service today to leave a lasting impression on your readers.